UNM Gives
2018 UNM Gives Campaign Dates: OCT 2 - DEC 20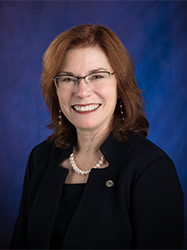 The annual UNM Gives Campaign provides faculty and staff an opportunity to give back to our community through either monetary donations or volunteering. Part of my passion for UNM is our sense of community – by giving to the United Way of Central New Mexico, the UNM Foundation or the many local volunteer organizations, the Lobo pack can play an instrumental role in positive change throughout our state.
Giving to others is something that is very important to me. It changes not only the recipient, but also those that give. Making a donation or volunteering our time has a profound effect on everyone. When we help those who may be struggling, it changes the way we perceive our surroundings. A strong commitment to giving can elevate a community to realities never dreamed possible.
Click to read President Stoke's complete letter...
---
Give to United Way
Our partnership with United Way of Central New Mexico is a source of organizational unity and pride. Donate to charitable programs and organizations in our community.
Pledge Now!
Give to UNM Foundation
If you wish to support a UNM program, scholarship or focus area, consider giving through the UNM Foundation.
Learn More!
How Do You Volunteer?
Volunteering connects our pack with local community service organizations. Donating time and talent is just as important as financial support.
Learn More!