Campaign Prizes
In order to encourage giving, all those who make a monetary pledge to the campaign between October 1 and November 30, will be entered into a random drawing for prizes.  Campaign prizes include water bottles, UNM swag bags, passes and tickets.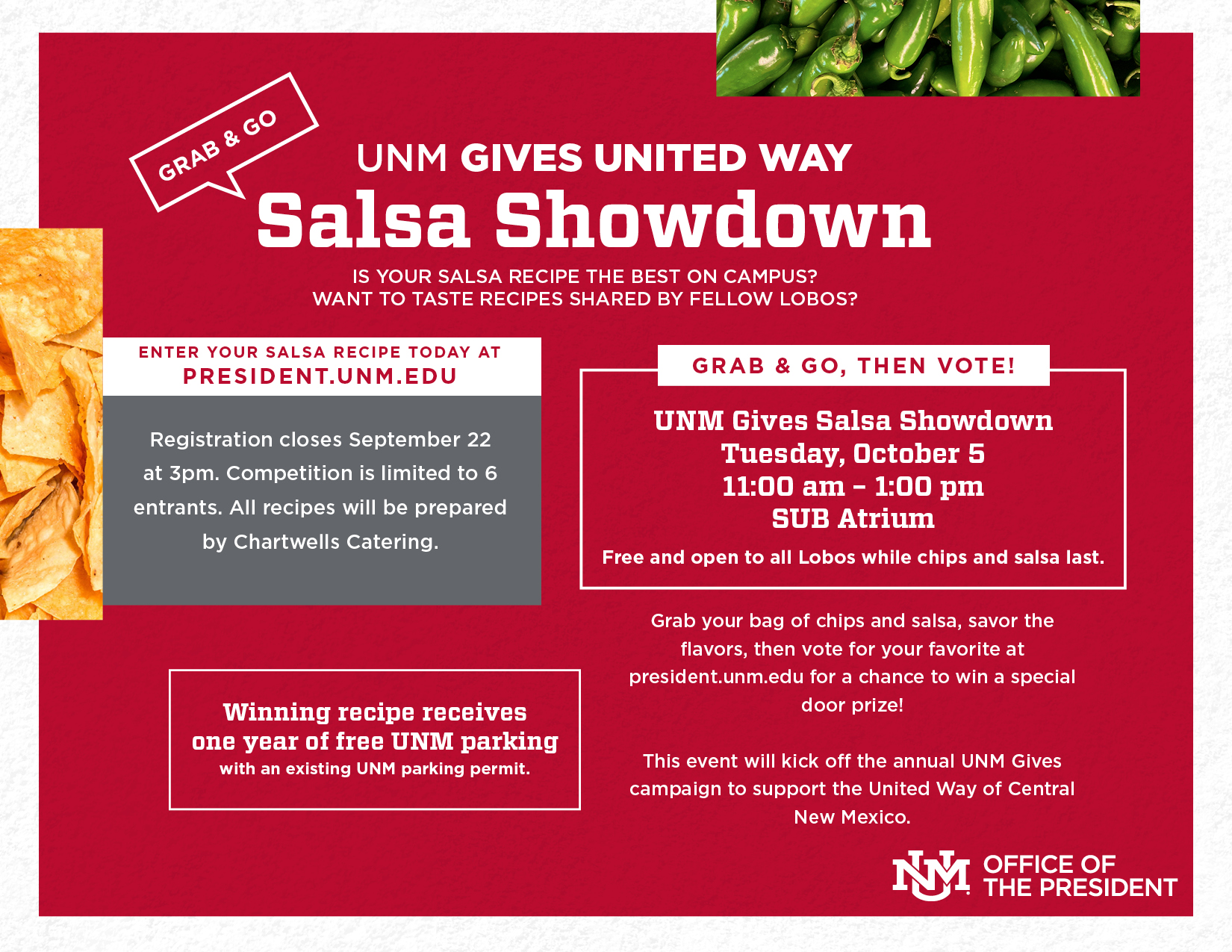 Grand prize for the winner of the Salsa Showdown is one year of free UNM parking (equal to current UNM parking permit, courtesy of PATS).
The department with the most noticeable level of giving (one at main and one at HSC) with high participation will have pizza delivered by the UNM President and the Executive Vice President of the Health Sciences Center up to 10 pizzas (if state COVID restrictions allow).